About Us

Legacy Signature Homes is poised to expand on a culture they have developed during their more than 25 years of experience in the industry. We are focused on building pre-planned Executive custom homes for families who are environmentally aware. We are now expanding our repertoire to include, renovations , including "Age In Place" transformations, infill projects, community revitalization and high end customized plans that require that extra touch. 
What We Do!!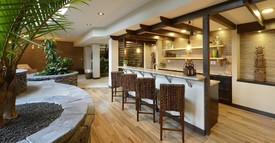 Legacy Signature Homes offers a full-spectrum of home building services.
Pre Designed Model Homes- For those looking for a quicker possession, we typically have a number of homes under construction with colors and selections chosen by our professional interior designer. Depending on the stage of construction, many of these homes may still have the opportunity for a future homeowner to personalize, according to their individual style.
Custom Homes -For those who wish to order from scratch, we provide a seamless system that involves just the right amount of effort on the client's part, plus a little pampering from us, to get selection and design decisions finalized in an efficient fashion.
Customized Renovations, and "Age in place" transformations allow you to stay in your neighborhood and transform your home to meet any current needs and lifestyle changes. 
Infill Homes - Love the Neighborhood and need more than a face lift, we offer a complete infill  program that walks you through the process of demolition, redesign and new construction in a mature neighborhood. Bring the block back to life with a consciously designed home that wont stick out like a sore thumb.
Life Style Communities -  Looking to settle down, down size or just live the easy life. Our preplanned maintained communities offer the luxury of a single family home with out the maintenance and upkeep of yards and snow removal. 
Acreages - Not up for the hustle and bustle of city life and prefer a quaint country cottage. Legacy Signature homes has years of experience in rural infrastructure and planning. Build your dream home with all the amenities, and without the confines of a city lot... the sky is the limit.
Whether it be a 5000 square foot fully custom dream home, a move up family home,  a custom transformation or  a fully maintained retirement villa, Legacy Signature Homes offers a wide range of product where ever you may want to call HOME.